From the month of June, the hot sun and the crystal-clear sea will be the backdrop to the O'Vagnitiello seaside park, in Ischia.
For customers who want to be pampered and enjoy the hydrotherapy waters of the park, we have created a nice surprise, to experience Ischia in full relax and with the sun on your skin.
This year O'Vagnitiello has in reserve for interested customers, a card that will allow you to have the sun in your pocket!
A subscription of at least 20 entries which will reduce the admission price and allow guests to relax when they wish.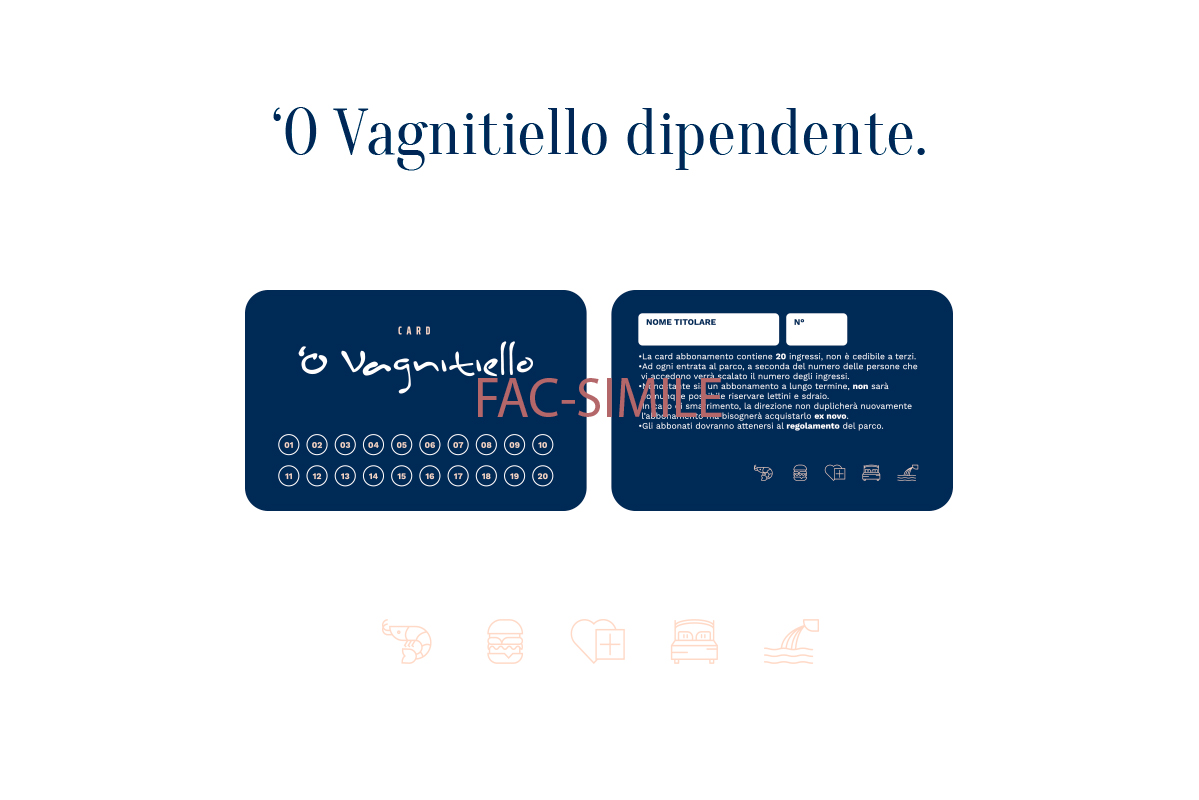 Below is the regulation for the perfect use of our subscription:
• The subscription card contains 20 entries, it is not transferable to third parties.
• At each park entrance, depending on the number of people entering it, the number of entries will be deducted.
• Despite being a long-term subscription, it will not be possible to reserve sunbeds and deckchairs.
• In case of loss, the management will not duplicate the subscription again but will have to buy it from scratch.
• Subscribers must follow the park regulations.