Ischia, also known as "Isola Verde", is, as is well known, an island rich in thermal, gastronomic and artistic points of view and for the breathtaking beaches that surround it.
However, one of the emblems of the whole island and source of pride for the same Ischitans is the enchanting and wonderful "Ischia Ponte".
Anciently called "Borgo di Celsa" due to a mulberry plantation that ruled the neighborhood and perfumed it with its magical perfume, the Ischia village as well as our whole island, boasts a history that comes from very ancient times and bears witness to it. just the emblem of the characteristic neighborhood, the "Aragonese Castle".


The insula minor, where the majestic castle is located, was the first inhabited center of the municipality of Ischia. The name is due to the presence of King Alfonso of Aragon who lived there with all his court. An immense panorama overlooking the sea stands out from the various terraces made of stone and which allows tourists all year round to enjoy an enchanting view of the village and the Gulf of Naples.
As soon as you enter Ischia Ponte, you immediately have the feeling of taking a step into the past, the walk made from basoli, takes you through the various ancient buildings up to the castle and during the walk it is possible to admire ceramic shops and shops selling typical products that collect the emblem of what characterizes the uniqueness of the island.
Between bars to sip aperitifs and old churches, we arrive at the end of the walk in front of the wonderful castle and the beautiful view of the coasts of the Gulf of Naples between the islets of Vivara and Procida and seeing Vesuvius in the distance.
A precious pearl, therefore, characterized by an evocative panorama, has meant that important world-famous fiction and international films have chosen the famous Ischia Ponte as a precious place to shoot memorable scenes, just think of the new television drama that has been a resounding success in Italy and in the world "L'amica Geniale" or the famous film by Anthony Minchella "The talent of Mr Ripley" which boasts an exceptional Hollywood chaste.


An ancient place, with the scent of flowers and the sound of the sea, Ischia Ponte is a magical place where fishermen stop their boats at the pier called "Paranze" in the morning and sell fresh fish to all those who want to taste a typical flavor Mediterranean.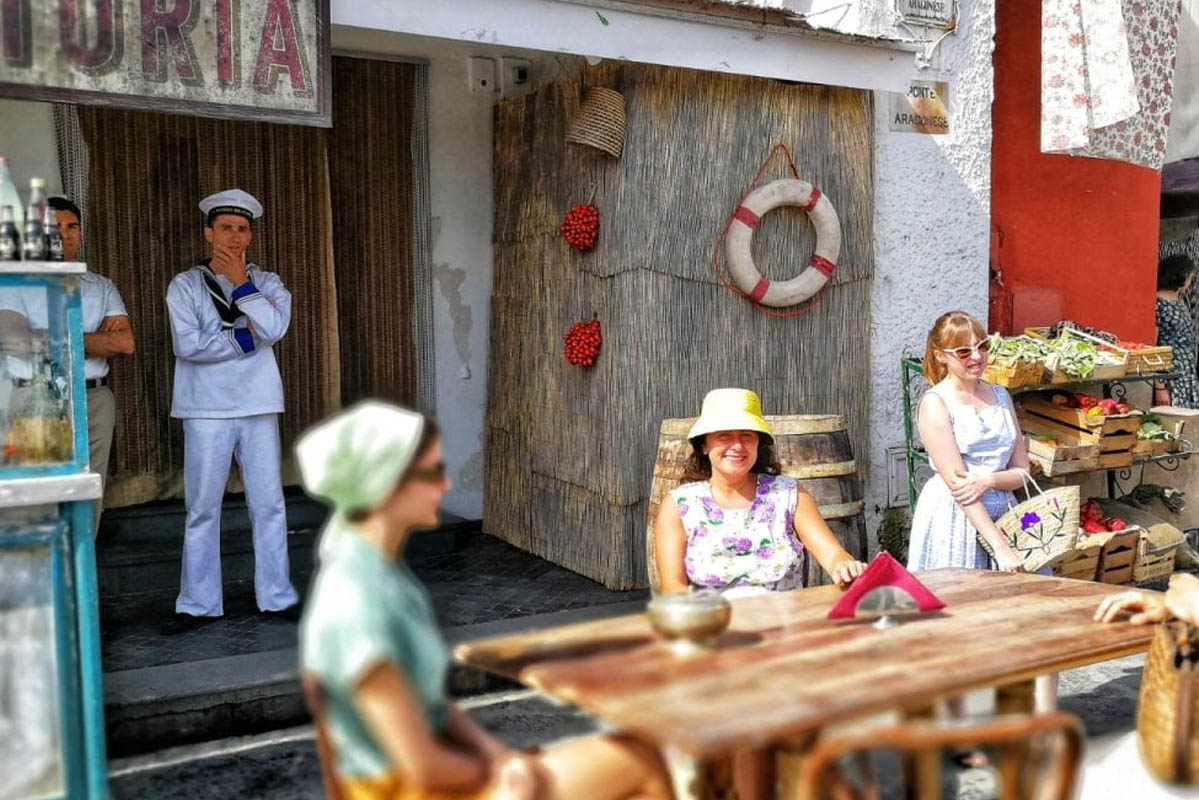 The crystalline sea, the castle, the church bells and the children who play chase each other among the summer smells make this place become pure magic for anyone who decides to go for a walk.