Elena Ferrante writer of the bestseller "L'Amica Geniale" chooses Ischia Ponte as a film set for some scenes concerning the success of fiction that has had over 7 million viewers glued to the TV and will be aired translated into 50 languages for other countries of the world, including America.
During the summer 2018 Ischia Ponte has returned back in time, and here is a vintage pickup truck that accompanies tourists, a confused clamor, boxes of vegetables on display, colored boats loaded with anchovies that glisten in the sun, busy innkeepers and a green old car that whizzes wildly, the hand of time seems to have come back to the 50s.
Nothing is left to chance, not even the piers of the bridge meticulously replaced to create an atmosphere even more realistic.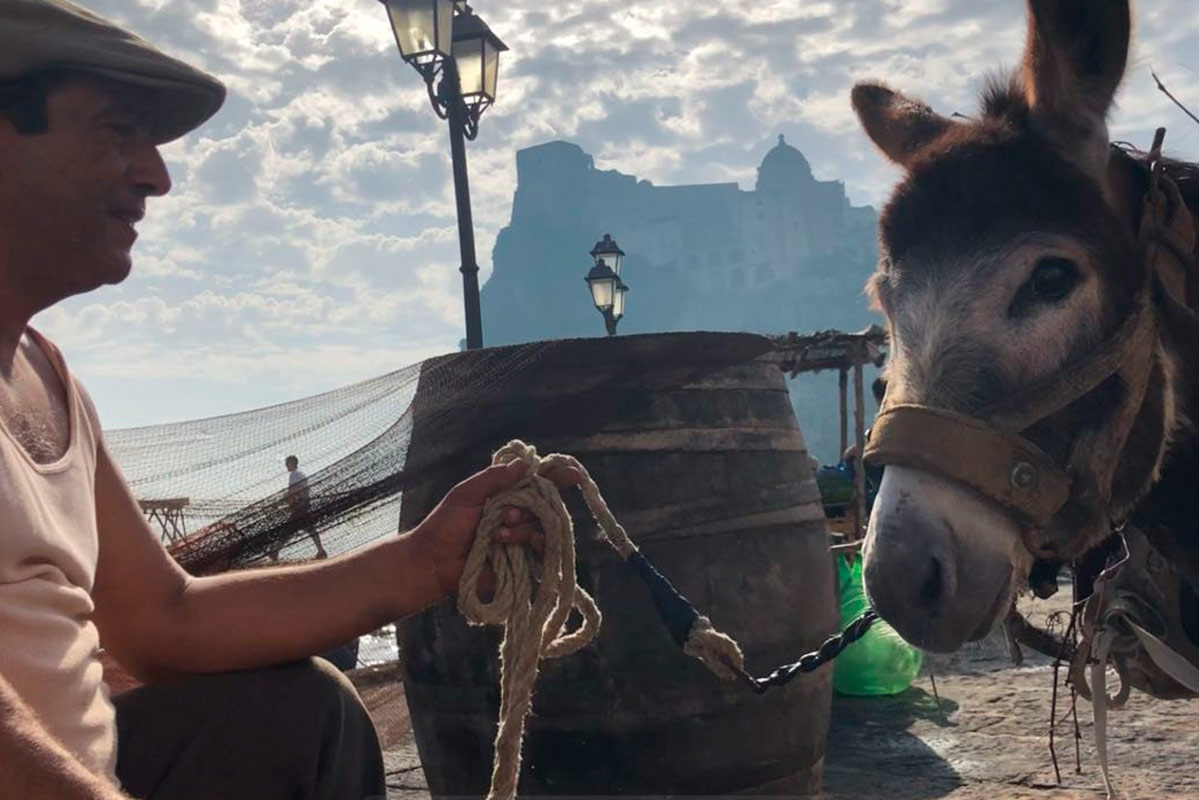 One of the key scenes is focused on the arrival of Lenù (interpreted - as a teenager - by Margherita Mazzucco) arrived on the island for summer holidays.Her first stop was with the hydrofoil in Ischia Ponte, against the backdrop of the majestic Aragonese Castle.
Lenù is going towards Barano where she will be for the summer holidays. An amazing success for the best seller of the mysterious author that like her choice will contribute to spread the name of Ischia in the world.
Last episode of the first season left the viewers full of expectation for the second series and inhabitants of the island wait hopeful that the continuation of this time,Lenuccia returns to Ischia with his brilliant friend Lila (Gaia Girace), and making Ischia again set thanks to Elena Ferrante, whoever she is.